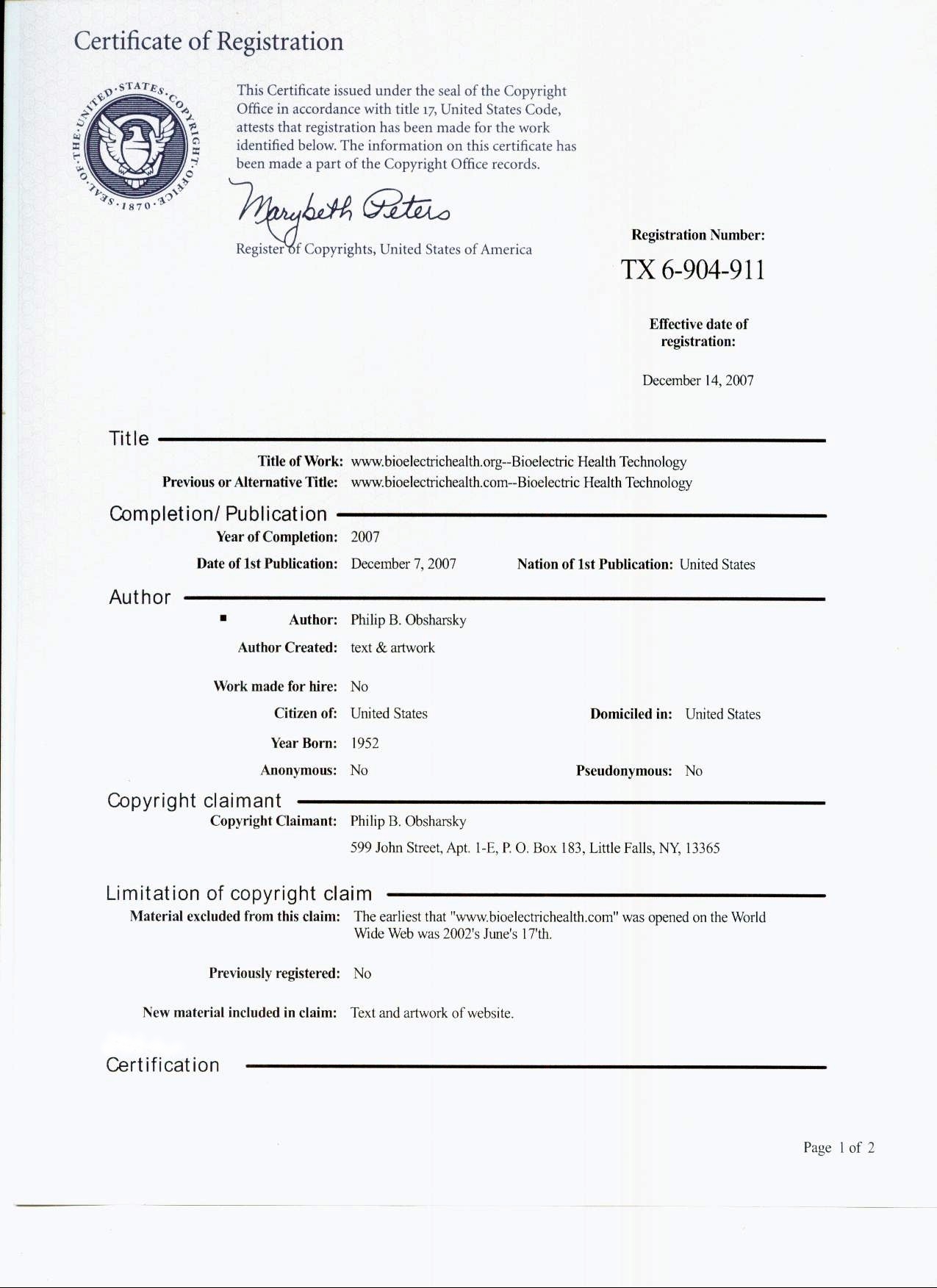 To locate the corresponding WWW documentation, insert "www.bioelectrichealth.org" without the quotes in the search field at the US Copyright Office' Search Page and click the Begin Search button.
(This note has been added here on 2009's July's 01'st) For the virtual record, the above document is not exactly accurate. www.bioelectrichealth.com, of which www.bioelectrichealth.org is the direct continuation, was first uploaded to the World Wide Web in 2002's June. The date--2007's December 07'th--refers to the date that the application for the US Copyright Registration Certificate for the site was posted to the US Copyrights Office. The Web site has been in a continual steady state of growth from 2002's June to the present moment. Hopefully it shall be used to transfer an ever increasing supply of information and ideation (thought) centered around the very beneficial Technology of Bioelectric Health to an increasingly less anionic public, so we can survive the wide spread MADNESS (Mineral Attrition Disorders, Necessitating Electrical Supplementation Somehow) present in the WORLD (Whole Ordered Reality Layers Domain).
2007--Philip B. Obsharsky. All rights reserved. This material may be copied, or transmitted as long as any source information that is included with it, it meaning any part of the composition of this material that is transmitted or copied for any reason, is retained with it and this copyright statement is retained as a part of it and no financial compensation is sought or derived for such action.